Eagle Iron Works has spent more than a century – 146 years to be exact – building their reputation for designing, manufacturing and delivering tough, long-lasting aggregate and beneficiation equipment – but they didn't start out catering to the mining and construction industries. Here are a few lesser-known facts about one of Des Moines, Iowa's oldest businesses.
1. Eagle Iron Works was initially a blacksmith shop
Eagle Iron Works was strictly a foundry and wrought iron shop at first. When coal was discovered locally in the mid- to late 1800s, Eagle Iron Works shifted their focus to supplying Iowa's underground mining industry with equipment, including power plants, steam-powered mine hoists, ore carts, coal crushers, mine ventilation fans and elevator cars called "Olson cages", which tilted and aligned ore carts on the tracks to move in and above the mines.
Eagle also provided clay processing equipment for brickyards, did miscellaneous metalworking and made flour mill equipment. In 1874, Eagle completed the first car – a hand car – for the Des Moines & Minnesota Railroad.
The company later began designing and manufacturing equipment to support the housing and construction boom, supplying this industry with clay mixers, sand dredges, sand classifiers, fine material screw washers, coarse material and log washers, mixers, refuse separators, jigs, wash water clarifiers, and heavy media plants.
Demand for Eagle equipment increased in the mid-twentieth century due to the United States' highway and airport building programs. Eagle doubled the size of their buildings, as well as doubled their capacity, to meet these demands for high-quality sand and gravel. In 1962, The Des Moines Register reported, "Of the 100 largest material producers in the United States, about 70 use Eagle equipment."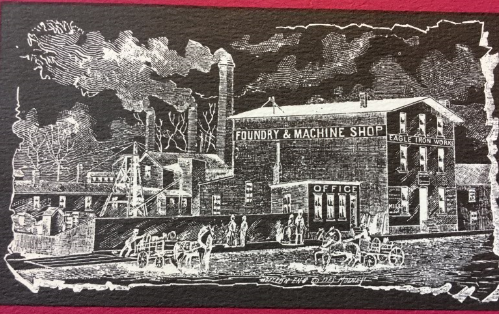 Eagle Iron Works' original plant was an Iowa landmark.
2. They are one of the oldest companies in Central Iowa
Eagle Iron Works was recognized by Des Moines Business Record in April 2007 as one of the 51 Oldest Central Iowa Businesses, ranked by year established. Eagle was also recognized in June 2004 by Iowa Commerce for being in business 100 years or more.
Founded in 1872 by brothers George and Lawrence Aulmann, both machinists, Eagle Iron Works remained a family business for nearly their entire existence. The company expanded in the 1950s and 1960s under the direction of George's son Theodore. When Theodore became ill in 1971, his daughter Ruth's husband, Andrew S. Krantz, President of Titan Metal Products and Krantz Manufacturing in Chicago, assumed control.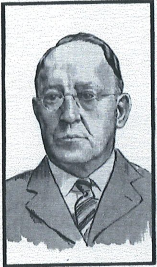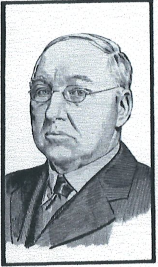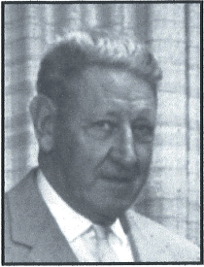 Co-founder George W. Aulmann, Co-founder Lawrence Aulmann, and George's son Theodore Aulmann, who ran Eagle Iron Works from the mid-1940s to 1971.
Under Krantz's leadership, Eagle Iron Works' manufacturing facilities tripled in size. He also modernized the equipment and manufacturing process, and expanded the network of dealers and distributors. He managed the business until his retirement in 2011 at the age of 97.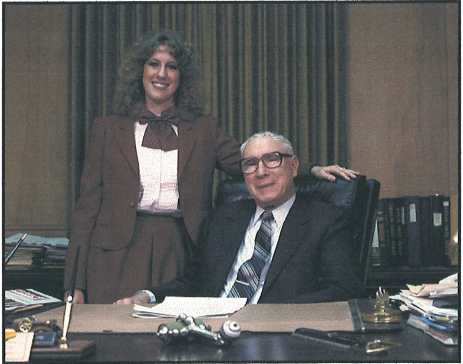 Andrew Krantz was in charge of Eagle Iron Works from 1971 to 2011. His daughter Lynne Krantz Hansen served as Marketing Director.
In 2012, McLanahan Corporation, a family-owned manufacturing business in Hollidaysburg, Pa. that was founded in 1835, purchased Eagle Iron Works' assets under the new name EIW, LLC. Today, Eagle Iron Works continues their legacy of providing the highest quality equipment.
3. Eagle Iron Works' manhole covers can still be seen in Iowa Streets
The Eagle Iron Works foundry became a leading supplier of construction castings when the invention of the automobile led to a demand for road building. As such, manhole covers and drain grates bearing Eagle Iron Works' name can be seen in streets all over Iowa.
Eagle also became a pioneer supplier of road construction equipment to process the sand and gravel essential for concrete production. Producers around the world sent sand and gravel to Eagle for evaluation so that the company could custom engineer equipment to meet their needs.
4. Co-founder George Aulmann holds several patents
George Aulmann was an inventive man. A graduate of the Massachusetts Institute of Technology in Boston, he designed much of the equipment used in the Iowa coal mines, brick and clay plants.
In 1894, George and William R. Harris received a Letters Patent, No. 521,492, for a steam and water separator and throttle-valve combined for the purpose of creating dry steam. Their device was able to separate water from the steam using centrifugal force so that only dry stream passed to the engine, pump or pipe system.
In early January 1896, George applied for a Letters Patent for new and useful improvements in clay grinding machinery. George's patent for new and improved clay grinding machinery, No. 580,079, was awarded April 6, 1897.
5. The original facility was destroyed by fire
Although The Des Moines Register and Des Moines Tribune reported many fires over the years at Eagle Iron Works, none were as catastrophic to the company as the one in the early twentieth century. Fire destroyed Eagle's original facility, located at the corner of Court Avenue and 2nd Avenue. The Aulmann brothers commissioned a new plant on Holcomb Avenue in 1923, moving the company so their employees could live closer to the plant. The new plant included a foundry, machine shop, pattern shop, heating plant, and office building, and contained one six-ton crane and two three-ton travelling electric cranes.
The company has been operating out of the Holcomb Avenue location ever since.
6. The company helped out during World War II
Like many manufacturers across the country, companies in Des Moines utilized their resources to help out with the war effort. Eagle Iron Works did its part by manufacturing a part for use in a machine gun carriage. According to the Jan. 30, 1941 edition of The Des Moines Register, Eagle built the parts to exact specifications but didn't exactly know how they worked in the machine gun when assembled.
During wartime, Eagle was also contracted to build sand washing and classifying equipment – produced regularly by the company during peacetime – for the Army Corps of Engineers. The Feb. 13, 1951 Des Moines Tribune reported that the Eagle equipment was used for "concrete airstrip construction on the desert, and plant officials have been told it was a valuable aid in stopping [Lieutenant General Erwin] Rommel's sweep through North Africa."
7. EIW's double-shaft washer was the first of its kind in Europe
An Eagle Iron Works' double-shaft coarse material washer was supplied in Europe in 1983 through Syscom Industrial Equipment's German dealer. It was the first machine of its kind used on the continent.
8. Eagle's coarse material washer won Product of the Year in 2012
In 2012, the readers of the German magazine "Gesteins-Perspektiven" chose an Eagle Iron Works coarse material washer as Product of the Year for its durability, service and parts supply. The washer had been in service for 30 years, and Eagle Iron Works supplied it with a new tub to ensure the coarse material washer would last another 30 years.
Guido Pas, Managing Director of Syscom, a supplier of Eagle Iron Works equipment in The Netherlands, accepted the award.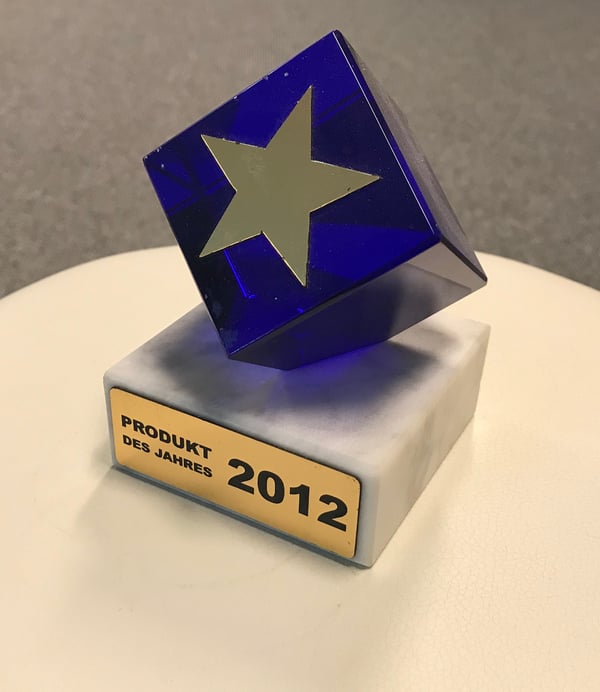 Eagle Iron Works received German magazine "Gesteins-Perspektiven's" 2012 Product of the Year award for their coarse material washer.
9. A majority of the manufacturing is done in-house right here in the USA
Eagle Iron Works builds and assembles all of their equipment in Des Moines, Iowa. Not only that, they also provide support throughout the life of their machines and offer replacement parts that are readily available.
10. EIW survived two floods
In 1993, record-level nine-foot waters devastated the Eagle Iron Works plant and nearly killed 80-year-old Andrew Krantz. He had been touring the facility in a boat to ensure all efforts to save the assets and equipment were undertaken. He sustained injuries in the process, and nearly drowned in the flood waters.
Despite the disaster, Krantz refused to abandon his loyal employees and customers. He didn't hesitate to rebuild the company using his personal money and time. It took almost eighteen months to rewire the plant and replace or rework the machine tools, but the effort was worth it. Eagle saw an increase in production and orders, and earned a reputation for being as resilient as their machines.
Then, on June 14, 2008, another flood threatened Eagle Iron Works. Krantz had advanced notice this time, so he moved the company's files and machine designs to a safe location and evacuated four tractor-trailers full of valuable parts and supplies. Krantz also used a crane in the fabrication shop to lift the smaller machinery off the ground and out of the way of the flood waters.
In just hours, $20 million worth of equipment was destroyed at the Eagle Iron Works plant. Despite the price tag from the heavy damages, Krantz knew he had to rebuild and maintain his family's rich history of manufacturing custom machines. He felt obligated to continue Eagle's century-old commitment of providing replacement parts for their products.
Luckily, both the 1993 flood and the 2008 flood occurred at a time when the foundry was out of service for repairs. Had the foundry been operational at the time, any water that entered the system would have triggered a massive explosion.
11. EIW employees volunteer for Habitat for Humanity
In 2017, six Eagle Iron Works employees and their families learned that Habitat for Humanity of Greater Des Moines, Iowa was building homes near the EIW plant. Engineering Manager Andrew Topar and his wife, Sara; Gary Osborne, Maintenance, and his wife, Sara; CAD Operator Marty Simonson; Steve Hasso, Purchasing; Process Coordinator Allan Merz-Rosendale; and General Manager John Ware volunteered to help with the charitable endeavor.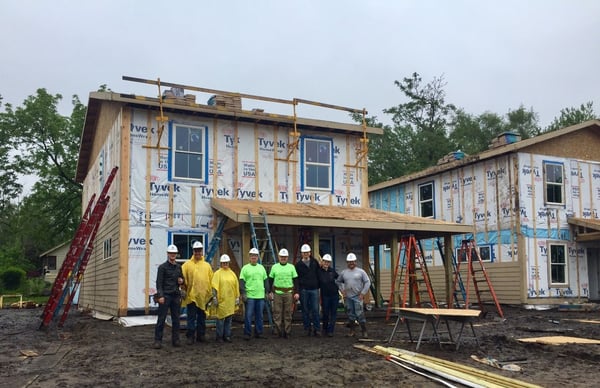 Eagle Iron Works team members volunteered to help Habitat for Humanity of Greater Des Moines, Iowa build homes near the EIW plant in May 2017.
The EIW team was assigned the task of cutting and nailing siding to one of the homes. Although the team members had to work in several inches of mud from previous rainy days, they had a great time, and some of them are planning to volunteer with Habitat for Humanity of Greater Des Moines in the future. The homes the EIW team helped build were dedicated June 17, 2017.
Eagle Iron Works' reputation for building tough, long-lasting aggregate and beneficiation equipment comes from their experience as a global leader in the industry, and they'll continue providing their quality products and outstanding service and support for years to come. EIW engineers, application specialists and service technicians have the experience to solve your most difficult aggregate processing needs. Contact EIW today to learn how they can help you and your application!
Don't miss a future post about Eagle Iron Works! Subscribe to learn what Eagle Iron Works equipment can do for you!